Louis Roederer Vintage Brut Rosé 2015
Multi Buy Price

HK$750

in any 6+

Multi Buy Discount Percentage

16% off rrp
Only

1 in stock - more available in 2-3 days
Palate Profile
A ripe, complex and youthful bouquet of slightly tangy red fruit (redcurrants, blackcurrants), ripe citrus (blood orange) and roasted cocoa beans. After some time in the glass, the wine reveals sappier, floral and sweet notes with a saline, almost briny, core.
The first impression of the wine is of a generosity, softness and concentration. One has the sensation of biting into juicy, ripe fruit and blood orange, it is a fabulous aromatic explosion with luscious and slightly tangy overtones. The concentrated and dense body takes over and reinforces the impression of substance, of concentrated liqueur on the mid-palate. The finish stretches out, perfectly-honed, gradually revealing umami notes thanks to the precise and crisp mineral freshness.
"A characteristic Roederer rosé: the concentration, fruitiness, and compactness of the Cumières Pinot noir grapes are transcended by the elegance, purity, and freshness of the finest Chardonnay grapes cultivated on the Côte des Blancs." Jean-Baptiste Lécaillon, Cellar Master.
Region and Grapes

Region: Champagne
Grapes: 62% Pinot Noir, 38% Chardonnay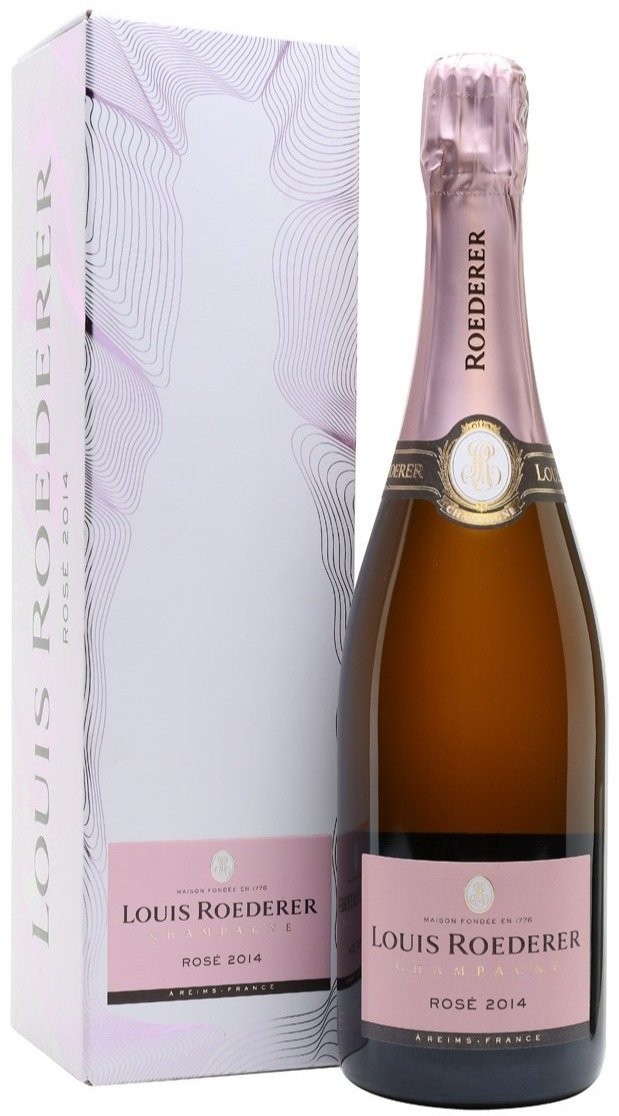 Our Scoring System
Our comprehesive guide to how we rate our wines.
The Cellarmaster Wines score is given out of 100 and this can be seen in our badges throughout the site. This is our independant rating.
Wines that score between 85-89 points receive a BRONZE badge.
Wines that score between 90-94 points receive a SILVER badge.
Wines with a score of 95 and over receive a GOLD badge.
Thumbs Up for Great Value Wines
Sometimes, a wine is not just great quality - but it's great value too. Look out for our THUMBS UP signal on product pages to know if a delicious wine is worth every penny.
Thumbs Up!
This is a great price which makes this wine great value.
BOTH Thumbs Up!
This is an amazing price and the value can't be beat!
The Cellarmaster: AK's Choice
Andrew Kemeny has been in the wine business for over 30 years and is the Cellarmaster of Cellarmaster Wines.
Look for our banner AK'S CHOICE to know which wines have blown Andrew away.
Critically Acclaimed
If a wine has won any competitions or awards, or has recieved positive reviews from sommeliers, wine connoisseurs or publications, then these will be listed under Critic Awards tab on the product page.