Chateau Miraval Cotes de Provence Rosé 2021
Multi Buy Price

HK$128

in any 6+

Multi Buy Discount Percentage

47% off rrp
Palate Profile
Miraval estate was built in the 17th century and located in the Var region of Provence. It was purchased by Brad Pitt and Angelina Jolie in 2009. The first modern version produced by the Perrin family (Chateau de Beaucastel fame) of the wine was released in 2012 and was met with high praise from leading wine critics around the World.
Attractive bright and translucent colour, a typical Provencal pale pink. The nose immediately reveals all the elegance of this Miraval Rosé with its superb aromatic bouquet delicately combining fresh fruit, freshly cut currants and roses, seasoned with a zest of lemon. The refinement continues on the palate with an ample, rich and gourmet texture, perfectly balanced by the natural acidity and minerality with saline and limestone notes specific to Miraval which continue in a long finish. A typical Miraval vintage with signature flavours.
Region and Grapes

Region: Côtes de Provence
Grapes: Cinsault, Grenache, Rolle, Syrah
ABV: 13%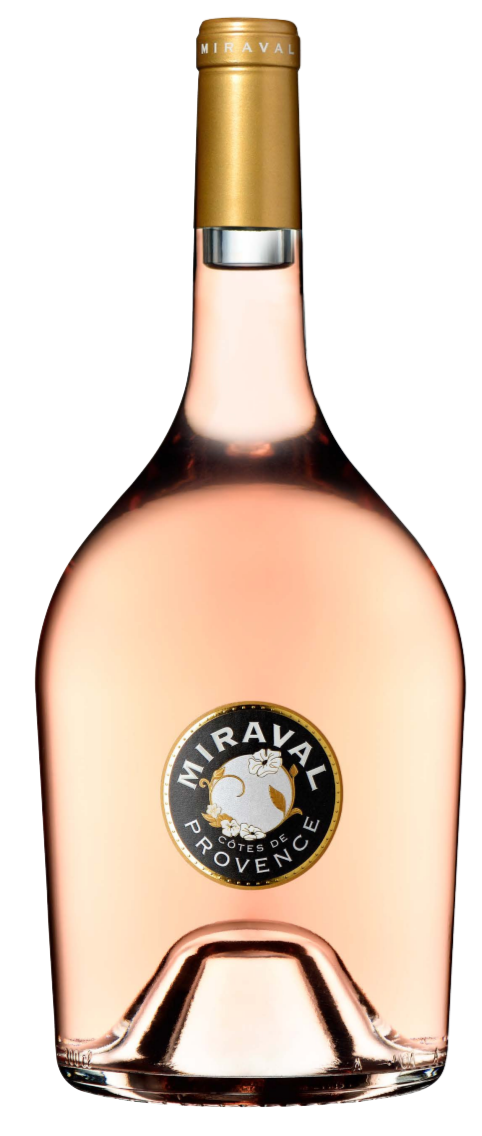 Our Scoring System
Our comprehesive guide to how we rate our wines.
The Cellarmaster Wines score is given out of 100 and this can be seen in our badges throughout the site. This is our independant rating.
Wines that score between 85-89 points receive a BRONZE badge.
Wines that score between 90-94 points receive a SILVER badge.
Wines with a score of 95 and over receive a GOLD badge.
Thumbs Up for Great Value Wines
Sometimes, a wine is not just great quality - but it's great value too. Look out for our THUMBS UP signal on product pages to know if a delicious wine is worth every penny.
Thumbs Up!
This is a great price which makes this wine great value.
BOTH Thumbs Up!
This is an amazing price and the value can't be beat!
The Cellarmaster: AK's Choice
Andrew Kemeny has been in the wine business for over 30 years and is the Cellarmaster of Cellarmaster Wines.
Look for our banner AK'S CHOICE to know which wines have blown Andrew away.
Critically Acclaimed
If a wine has won any competitions or awards, or has recieved positive reviews from sommeliers, wine connoisseurs or publications, then these will be listed under Critic Awards tab on the product page.