Pol Roger Blanc de Blancs Champagne 2015
Multi Buy Price

HK$698

in any 6+

Multi Buy Discount Percentage

22% off rrp
Last stocks - only 2 left, be quick!
Palate Profile
The 2015 Brut Blanc de Blancs is exclusively made from Chardonnays selected from the Grands Crus of the Côte des Blancs : Oiry, Chouilly, Cramant, Avize, Oger and Le Mesnil-sur-Oger. Produced in limited quantities, this Cuvée has been aged for 6 years in cellars before being released onto the market.
This cuvée is immediately captivating in the glass, with an enticing pale golden colour and persistent thread of fine bubbles. On the nose there are notes of buttery pastry, meringue and white flowers, underpinned by a zesty freshness. On the palate, the cuvée is mouth-filling and opulent yet restrained. Complex aromas of citrus fruit and brioche balance beautifully. The finish is impressive and seductive with notes of dried peach and hazelnut.
Region and Grapes

Region: Champagne
Grape: Chardonnay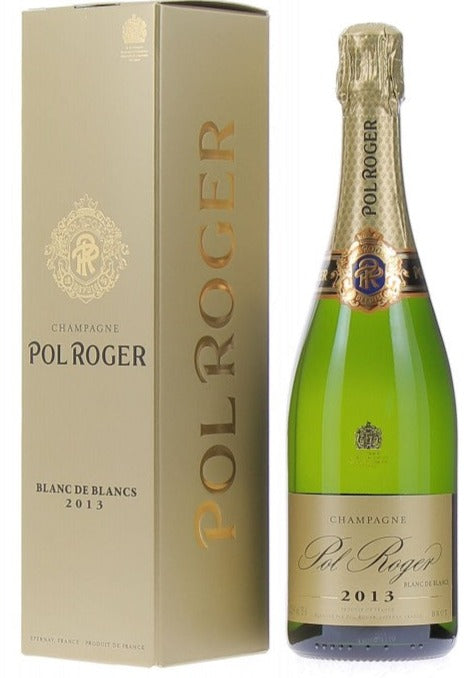 Our Scoring System
Our comprehesive guide to how we rate our wines.
The Cellarmaster Wines score is given out of 100 and this can be seen in our badges throughout the site. This is our independant rating.
Wines that score between 85-89 points receive a BRONZE badge.
Wines that score between 90-94 points receive a SILVER badge.
Wines with a score of 95 and over receive a GOLD badge.
Thumbs Up for Great Value Wines
Sometimes, a wine is not just great quality - but it's great value too. Look out for our THUMBS UP signal on product pages to know if a delicious wine is worth every penny.
Thumbs Up!
This is a great price which makes this wine great value.
BOTH Thumbs Up!
This is an amazing price and the value can't be beat!
The Cellarmaster: AK's Choice
Andrew Kemeny has been in the wine business for over 30 years and is the Cellarmaster of Cellarmaster Wines.
Look for our banner AK'S CHOICE to know which wines have blown Andrew away.
Critically Acclaimed
If a wine has won any competitions or awards, or has recieved positive reviews from sommeliers, wine connoisseurs or publications, then these will be listed under Critic Awards tab on the product page.