*COMING SOON* Coopers Australian Lager Cans 6PK *6X375ml*
Multi Buy Price

HK$99

each

Multi Buy Discount Percentage

34% off rrp
Notes
New Coopers Australian Lager, refreshing from first drop to last. With a bright golden hue originating from Coopers' own lager malt, the beer pours clean and clear. Easy-drinking modern Australian Lager features stone fruit and citrus aromas, with a dash of late hopping adding subtle tropical notes. A slow fermentation using traditional lager yeast creates delicate floral notes on the palate. Finally an authentic Australian Lager that pairs well with a barbie on a sunny day. 
(4X6pks in a full case)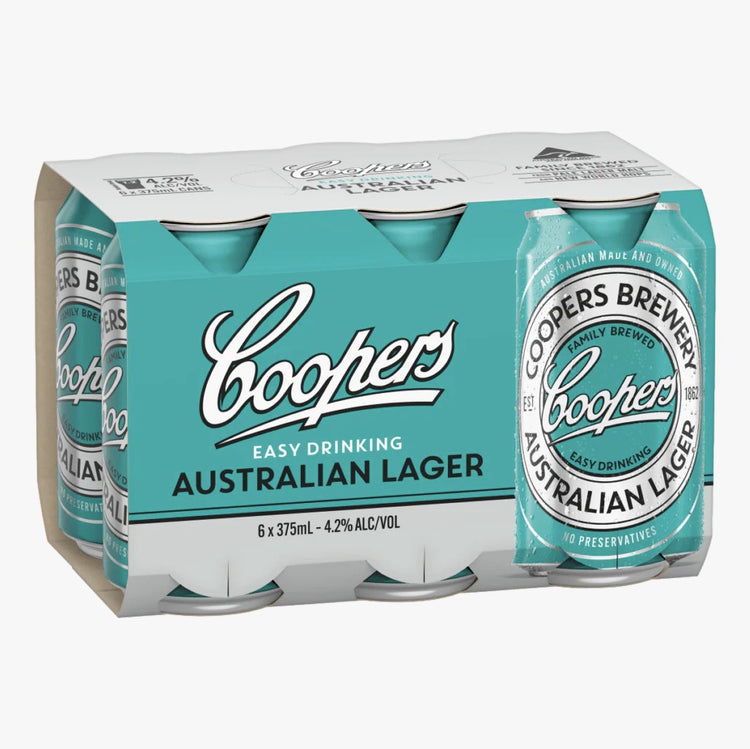 Our Scoring System
Our comprehesive guide to how we rate our wines.
The Cellarmaster Wines score is given out of 100 and this can be seen in our badges throughout the site. This is our independant rating.
Wines that score between 85-89 points receive a BRONZE badge.
Wines that score between 90-94 points receive a SILVER badge.
Wines with a score of 95 and over receive a GOLD badge.
Thumbs Up for Great Value Wines
Sometimes, a wine is not just great quality - but it's great value too. Look out for our THUMBS UP signal on product pages to know if a delicious wine is worth every penny.
Thumbs Up!
This is a great price which makes this wine great value.
BOTH Thumbs Up!
This is an amazing price and the value can't be beat!
The Cellarmaster: AK's Choice
Andrew Kemeny has been in the wine business for over 30 years and is the Cellarmaster of Cellarmaster Wines.
Look for our banner AK'S CHOICE to know which wines have blown Andrew away.
Critically Acclaimed
If a wine has won any competitions or awards, or has recieved positive reviews from sommeliers, wine connoisseurs or publications, then these will be listed under Critic Awards tab on the product page.